Can real ghost be seen mostly around Halloween? Maybe
Can real ghost most like be seen at a cemetary? Most Likely.


This Festival is more personal.
We went to the Hollywood Forever Cemetary "Dia De Los Muertos Festival"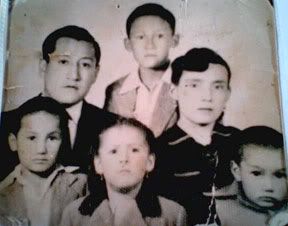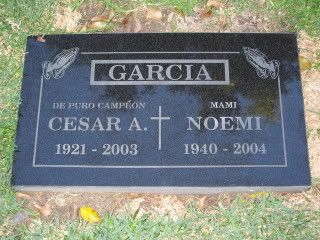 So.......we were at Michelles grandfather grave inside the cemetary. It took us about a half hour to find it. We were ready to give up. I was determined for Emilio to meet his grandfather Cesar Garcia he never met in the before life. I wanted to also find it for Michelles sister Erica and her kids. I wanted them to know where it was at so they can always say hello when they are in the area.
Ive been to Haunted picture website and they always showed pictures like this and said the blur is a ghost. What do you think?
This is my second picture with Mr. Ramone wearing the same shirt. Funny!
Emilio and I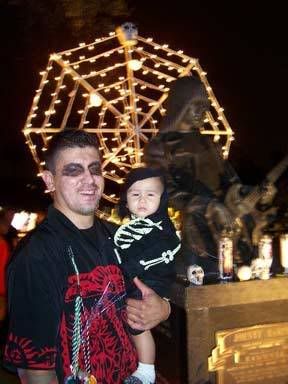 This is the video I shot on the way there out from the Inland Empire. I actually shot this off the 10 fwy and Barranca in Covina.
The Festival has lot of booths they call "Altars." They decorate these altars as shrines. There are different themes all around the Cemetary. First prize is $3000 dollars for the best Altar.
This altar won first prize last year.
Everybody comes dressed up in skeleton attire.
They also have one big stage and a few little stages with performers and vendors that sell alcohol,food, and arts/crafts.
If you are from out of town in Hollywood around Halloween night, this is a must do!
*************************************************************
For more information go to
The Music Hunters