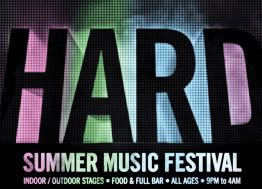 We get going at 10:30 pm from the Inland Empire.

We got there quick thanks to Yahoo Maps

I had the All Access while Lou Castle had the gas and beer.

This was my first time at the Shrine.
Lou and I seen parking for $40 bucks. Damn!!!!

Since its next to USC, we went down 2 street with all the fraternatiy houses.
This reminded me of "Revenge of the Nerds"
While we were looking for free parking. We ran into the Red Bull Squad.
There was 10 of those little cars and 1 motorcycle with the chick on the side in the cart.
Look for the Video on Youtube

We finally got a parking next to some Gamma House.

We drink some Corona Brrrrs. and walked into the venue at midnight.


When we walked in Steve Aoki was jammin.
We went to the second floor where the temperature was 20 degrees hotter.
This place needs a vent at the top. It also needs some kind of furniture. It felt like an rave in the 90's in a abandoned warehouse. We had to get a drink.
2 RedBull and Grey Goose = $23 bucks.

We had to go outside. It was too hot inside.
When we got outside N.E.R.D. was about to perform.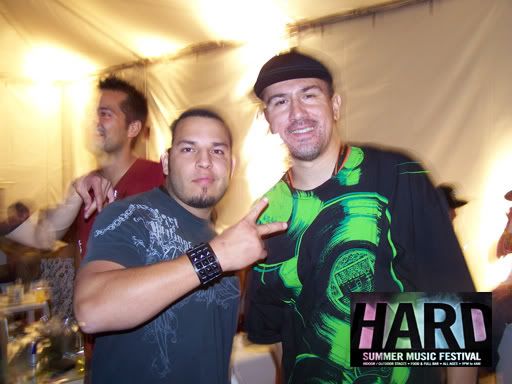 We got to the side stage VIP.
We were looking for the Grey Goose and Patron the Website promised.
Instead they had some Vodka from Finland.

N.E.R.D kicked ass. They did a mashup with the White Stripes song "Seven nation Army"
When Nerd came off stage they went to the trailer.
Lou Castle and I moved our way towards everybody else that was flooding that way.
I seen a guy that looked like Will.I.am but it was actually APL.
Sorry APL. I asked him if it was Will. These 2 girls clearly said
"This is APL!"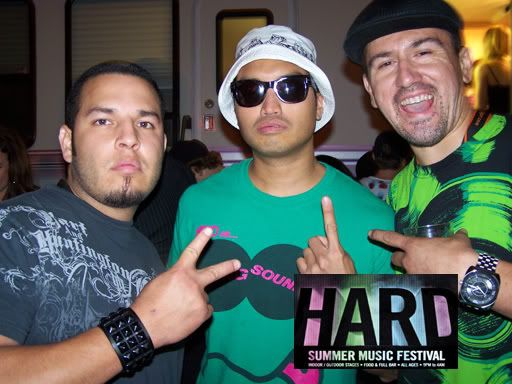 We got a glimse of Pharrell. He said whats up to Lou but didnt come out of the trailer.
We didnt see Shay Haley but I noticed Chad Hugo.
He put his glasses on and took a picture with us. Thanks Chad
We finally ran into the real Will.i.am and we got a picture with Will.
I told him I bang his song "Get your Money" every Friday at Goodfellas Music Venue in Rancho Cucamonga, California. Thanks Will.

Since we were backstage we got onstage with Mstrkraft.

Then we went to get more drinks but it was already past 2am. So we got free RedBulls

We walked back inside to go home but we got caught up onstage with "Kill the Noise"
We were behind him and onstage dancing in front of the crowd of "Kill the Noise"
Look for the Video on Youtube

It was almost 2:50 and I told Lou I had a 3am curfew.
So we left.

Back down the 10 fwy to the area 40 miles East of Los Angeles they call
the "Inland Empire"

Boomp3.com
*************************************************************
For more information go to
The Music Hunters